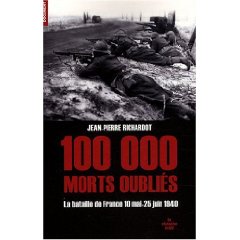 It's Sunday, and some news comes over the wires about Sarkozy having a dizzy spell. Whatever. But you – Bridget Johnson – think you're the funniest thing to ever hit About.com, so out comes the references to surrender jokes. Har dee har har.
I loathe thee.
Not so much for making fun of Sarkozy, he's a public figure so he's fair game, but for your utter disrespect for the most traumatic event in our history. Sure the headline is from the Onion (We know it's satire – but why mention it? That's the issue we have), but you think it is worthy of attention when discussing France's Foreign Policy. You see, the 1940 surrender was not about surrender monkeys nor a ten minute battle. It was about being crushed by the most advanced army the world had known and being betrayed by our leadership.
Not only is making fun of 1940 as offensive to the French as 9/11 jokes are to you, but we were not alone in being crushed. Yet I have never seen a British Surrender Joke. Luckily for the British, after 100 000 French soldiers died in 47 days (more than Vietnam, Somalia, Beirut, Iraq and Afghanistan together), the British were able to evacuate Dunkirk with most of their men, taking advantage of a natural barrier called the English Channel.
But what really grates my nerves, and the nerves of 200 000 French citizens who live in North America, is that you, and so many others, have turned this historical event into a character trait. Check out twitter. It's two surrender jokes a day …
"Mexicans are Lazy. British have bad Teeth. Blacks like Chicken and the French Surrender". Welcome to the world of prejudice and of cultural reductionism. But since we – the French – don't have a strong voice nor lobby in Washington to remind you and your ilk of your offense, you think you're still funny …
It's been seven years of Anti-French garbage in the US media from Bill O'Reilly, Jay Leno, Howard Stern, Conan O'Brien, Glenn Beck, Dennis Miller, Regis Philbin, David Spade, Craig Kilborn, SNL all edged on by the Bush Cheney administration, yet you are oblivious to the fact this was nothing more than a political kiss shot in the build up the Iraq war.
Bridget Johnson's Blog @ About.com – Bridget Johnson is the online editor at The Hill in Washington, D.C.